2015-2016 Yurtiçi ve Yurtdışı Araştırma Değişimleri
Hak kazanan öğrencilerimiz, yurtiçi ve yurtdışı araştırma ve staj değişimlerine katılarak başka üniversiteleri ziyaret ettiler, okulumuz ise gelen öğrencileri ağırladı ve onlara araştırma ve staj imkanı sağladı.
TurkMSIC ve EMSA Tanıtım Toplantıları ve Tanışma Yemekleri
 Bu etkinlikte okula yeni gelen öğrencilere TurkMSIC ve EMSA tanıtımları yapılır, sonrasında ise kaynaşma için Tanışma yemeğine gidilir.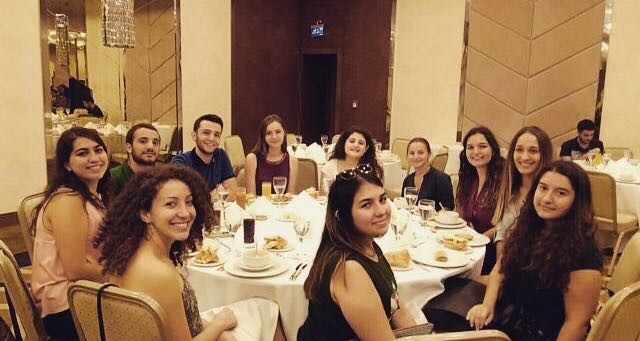 Tansiyon ve Kan Şekeri Ölçümü
Bu etkinliğimizde, Kulübümüzün gönüllüleri Halk sağlığı Koordinatörü Elif Rabia İçöz'den aldıkları Kan Şekeri Ölçümü Eğitimi'nin ardından okulumuzun Sosyal Bina'sında gelen katılımcıların Kan Şekeri ve Tansiyon değerlerini ölçtüler ve gerekli durumlarda bilgilendirme yaptılar.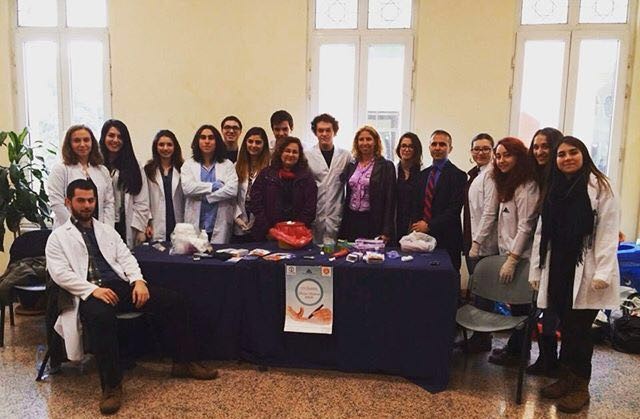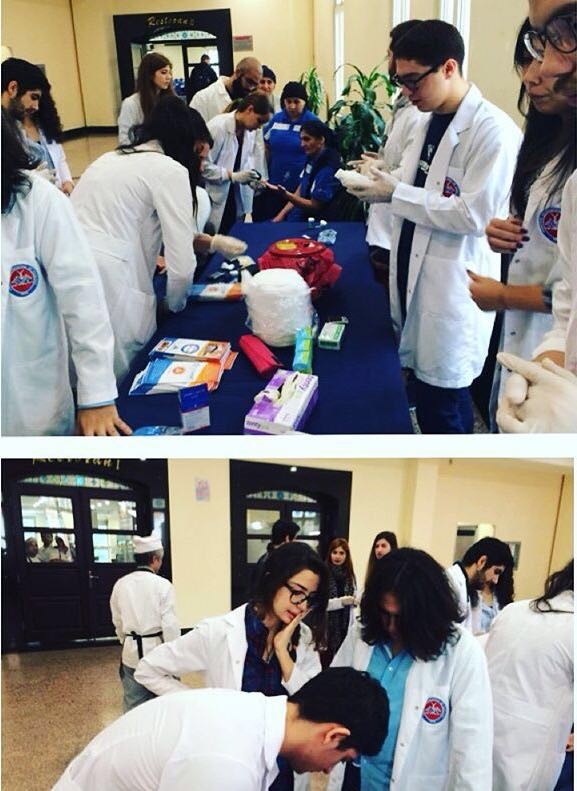 1 Aralık Dünya AIDS Günü
Kulüp gönüllülerimiz, Mikrobiyoloji Anabilim Dalı Başkanı Prof. Dr. Gülden Çelik'ten aldıkları AIDS/HIV bilgilendirme eğitimini aldıktan sonra okulumuzun Sosyal Bina'sında standları ziyaret eden katılımcılara AIDS hastalığı ve HIV ile ilgili bilgilendirme yaptılar.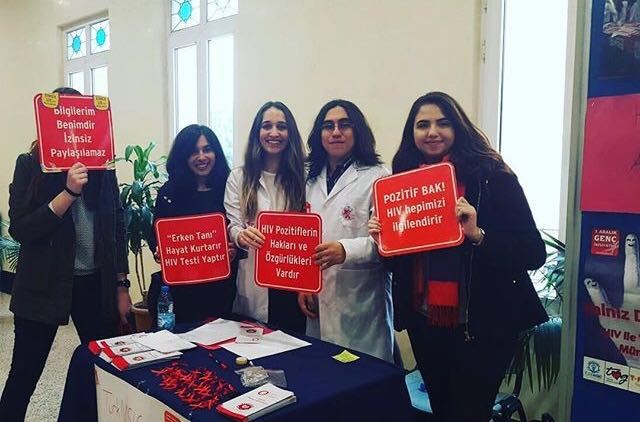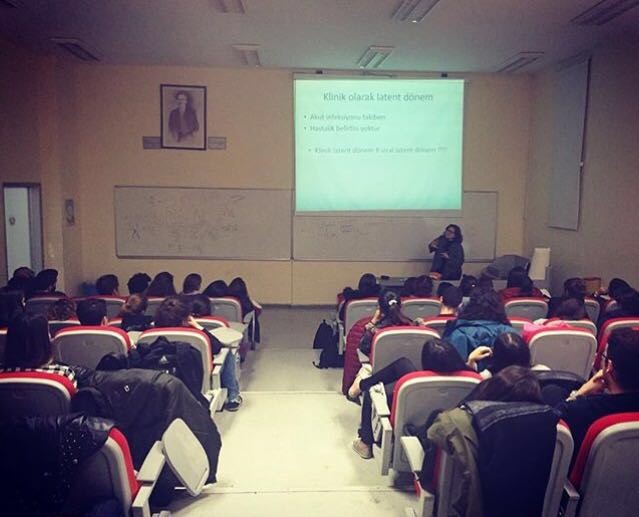 Movie And Medicine Etkinlikleri
Tıbbi Etik koordinatörümüz Lorina Haziri'nin organize ettiği Movie and Medicine Etkinliği yıl boyunca 3 defa yapıldı. Philadelphia, Wit ve The Physician filmleri izlendi ve sonrasında Deontoloji ve Tıbbi Etik Anabilim Dalı başkanı Doç. Dr. Elif Vatanoğlu Lutz'un katılımı ile filmler üzerinde tartışmalar yapıldı.
Secret Science Club
Dekanımız Prof. Dr. Sina Ercan'ın katılımı ile gerçekleştirdiğimiz etkinliğimizde Dekanımız katılan öğrencilere bilgilendirici bir sunum yaptı, ardından öğrenciler ile beraber söyleşi için bir akşam yemeği düzenlendi.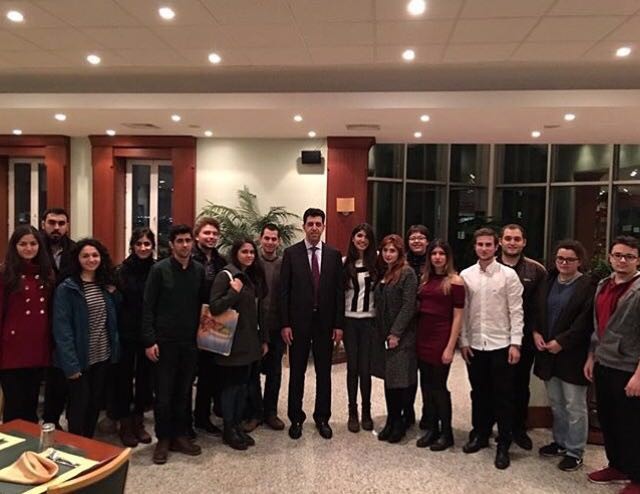 Teddy Bear Hospital/Oyuncak Ayı Hastanesi
Yıl boyunca iki defa yapılan bu etkinlikte alınan eğitimin ardından ziyaret ettiğimiz anaokullarında çocukların doktor ve hastane korkularını yenebilmeleri için onların "hasta" oyuncaklarını tedavi ettik.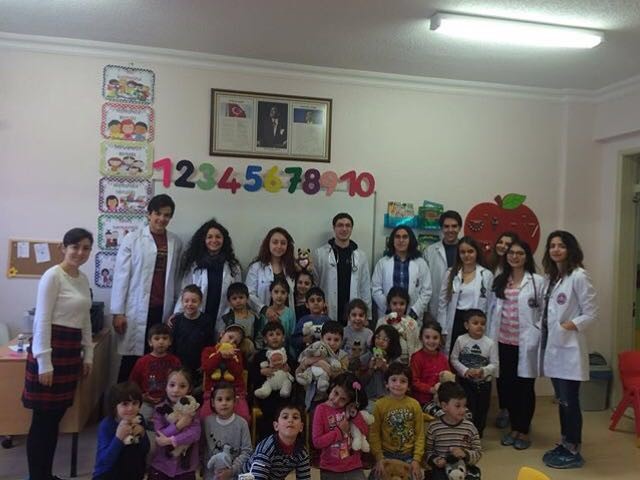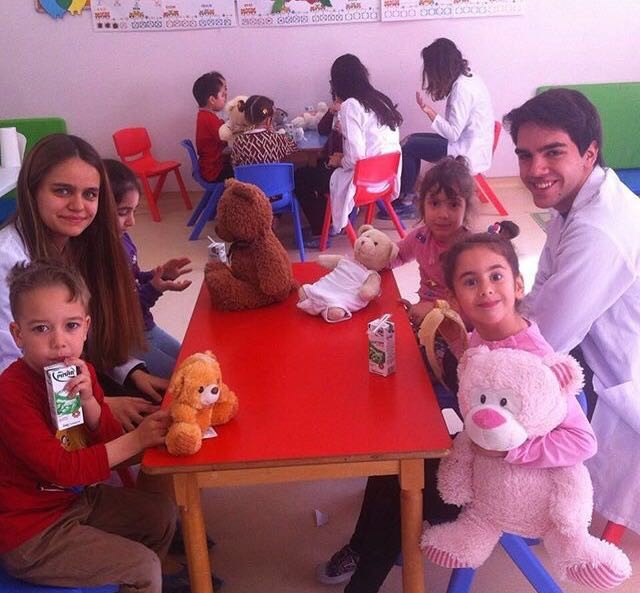 Huzurevi Ziyareti
Halk Sağlığı gönüllülerimiz Göztepe Buket Huzurevi'ni ziyaret edip büyüklerimiz ile vakit geçirdiler. Müzik saatlerinde gitar ve ney dinletileri yapıldı.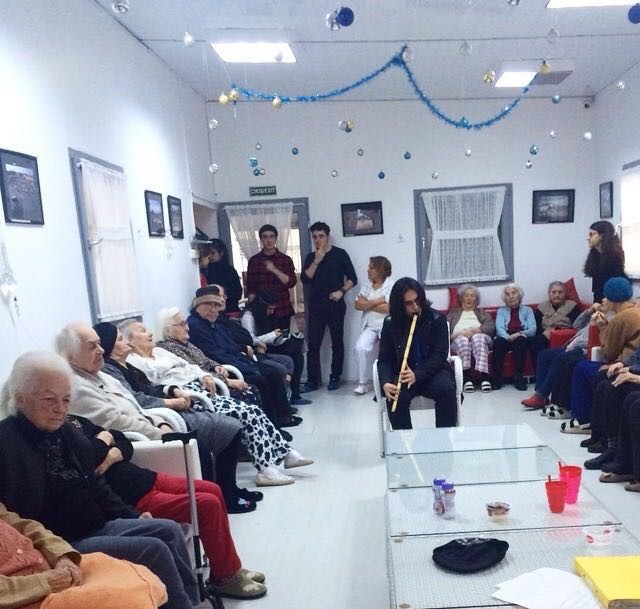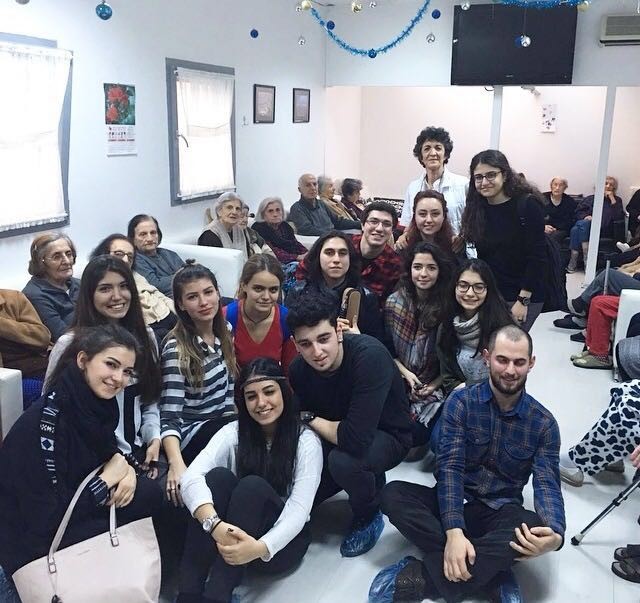 Ethical Education Day
Davet ettiğimiz konuşmacı Dr. Christiane Fischer'ın katılımı ile ilaç şirketleri ve etik hakkında söyleşiler yapıldı.